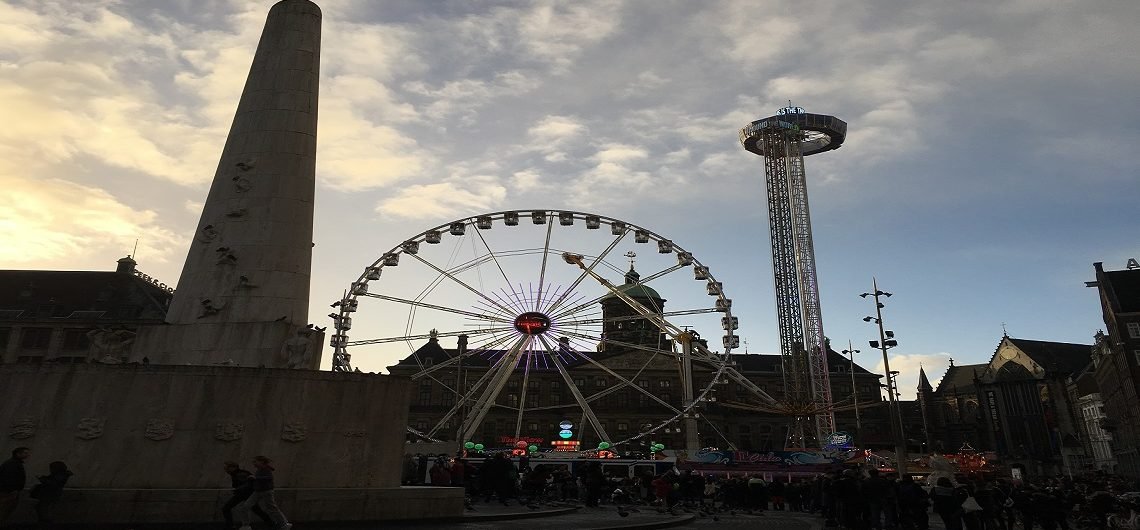 Guide To Amsterdam
Here you find a series of link to other pages on the site that offer valuable Amsterdam travel tips and advice. All these articles were written with English speaking tourists in mind. Here you can find:
Amsterdam Transport Guide – Maps, routes and timetables for all GVB trams & metro lines.
Types of Amsterdam Travel & Museum Cards – which are the best deals and how to use the different kinds.
Keukenhof Gardens Maps & Information – A complete guide for the 2018 Keukenhof Gardens Tulip Show
Regional Rail Information – How to get from Schiphol and trains to the major day trip destinations
Guide to the Best Dutch Foods
Amsterdam Transport Guide
Here are the links to the following major Amsterdam public transport questions. From these pages you can find more detailed information on the topic. For example the GVB Tram Guide page has links for each GVB tram line in Amsterdam. In addition there are maps of the route and time tables and schedules.
Amsterdam Travel Tickets & Museum Passes
These links will help you find the right Amsterdam Travel Ticket or Amsterdam Museum Pass to suit your trip. In addition to the links here is a very quick review of the type of cards and passes and what type they are.
The Hourly Amsterdam Cards
Hourly passes begin the moment you first check in on a vehicle or site. The ticket is then good for a full 24, 48, or 72 hours.
GVB Cards
Holland Travel Ticket
iAmsterdam Card
Amsterdam Holland Pass
The Calendar Day Amsterdam Cards
Calendar Day passes are activated anytime between 00:00 and 23:59. No matter what time of day you activate the card, that is Day 1. ALWAYS try to use a Calendar Day Travel Pass very early on the first day to get the maximum value.
Amsterdam Travel Ticket
Amsterdam & Region Travel Ticket
The Expiration Date Amsterdam Cards
These cards expire after a certain amount of time from purchase.
Museum Kaart – 31 Days
Amsterdam City Pass – 1 Year
Amsterdam Museum Pass – 1 year
Guide to Keukenhof Gardens 2018
People love tulips, and Keukenhof is the place to see tulips in all their glory. The only bad thing about Keukenhof is the season is relatively short, a mere 8 weeks. The rest of the year Keukenhof Gardens are close, but Keukenhof Castle is still open. This season runs from mid March til mid may. You can find a complete guide to Keukenhof Gardens using the links below.
Guide to Amsterdam Regional Rail Trains
If you want to go to Keukenhof, Rotterdam, Haarlem, Zaandam, Almere(shameless plug), or any other city besides Amsterdam, Regional Rail is the way to do it. You can buy single tickets or choose to get an Amsterdam Region Travel Ticket. Anyone landing in Schiphol and doing one or more side trips can benefit from the Amsterdam Region Travel Ticket. It include use of all GVB trams and metro while in Amsterdam as well as unlimited travel in North Holland and most of Flevoland, home of the Dutch dikes.
Guide to the Best Dutch foods
A great part of traveling is getting to sample food from the countries you visit. Amsterdam is no different and has plenty of tasty treats to try no matter what your tastes. Check out our 20 Best Dutch Foods To Try and articles involving Dutch treats and recipes.